TF Staffs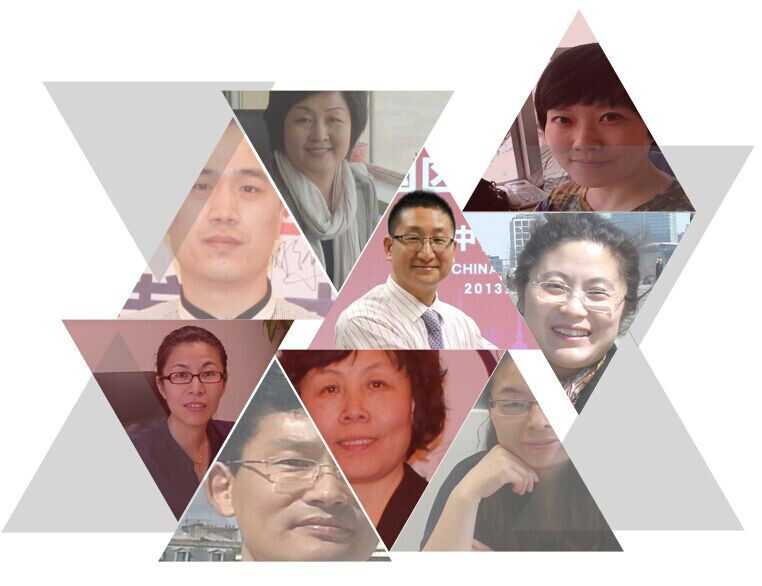 Self-discipline and Social Commitmen
——A glimpse at Tianfu's people
Mr. K, having worked in Tianfu for 13 years:
I can never forget the time when we had just operated in the market ten plus years ago. Taking care of a large promotion place and a big display floor heap, the sales in a day was sometimes less than RMB 1,000 yuan! However, we persisted in and in, not only for promotion but because we had confidence on ourselves, our products and our discussed promotion plan. Without ploughing and weeding, there would be no harvesting. As long as direction is correct, what remains is to persist in!
Ms. Q, having worked in Tianfu for 11 years:
In that year, we debated for a terminal promotion advertising slogan and product positioning all through the night until our faces and ears turned red, our mouths parched and tongues scorched. Finally the paperwork satisfactory to all was determined. When checking time, it was after midnight. It turned out that we did not sweat for nothing. The advertisement "salt bath beautifies and scents your body" conquered numberless women's hearts.
Miss L, having worked in Tianfu for 2 years:
One day, she said to a relevant principal of the company formally that she wanted to pay RMB 200 yuan to the company. When the principal asked why? She answered: in the past year, I put some company resources such as printing, website, etc. for accidental personal use in usual times due to some reasons such as urgency, etc. I felt guilty in mind for this.
Mr. G, merchant cooperating with Tianfu and brand principal in Chinese region:
I have cooperated with Tianfu for many years and I feel honored very much to cooperate with such a team. I certainly emphasize the professionality of a team. Conversely, the range of our choice may be larger. The size and marketing professionality of a team may be able to be studied or copies. However, it is hard to copy the faith, modest and persistence in business of a company just as it is hard to copy some people. Let cooperative partners feel steady and trustworthy. This is what we hope to see the most.
Mr. G, having worked in Tianfu for 10 years:
I remember that when I came into the president office for the first time after joining in Tianfu, the first sentence the boss spoke to me as an enterprise planner was: work had to be directed to theme directly later! I have a deep impression until now. It is true. Consumers have no much patience to wait for you. A method is the best only when it can move the opposite side in a quickest and most direct manner.
Ms. Y, having worked in Tianfu for 5 years:
During suffering a serious disease, all people concerned about me very much. One day, I said to my friends and colleagues: I dreamed that Tianfu's colleagues prayed blessing for me and I got well! When I woke up, I was very happy. A lot of dreams are a reflection of the real world. The true love of Tianfu is real. Good people will have good dreams.
Mr. Z, principal of agents for relevant affairs (cooperative companies) of Tianfu:
Accidentally I heard that Tianfu Company required forcibly those enjoying car subsidies to donate RMB one yuan to One Fund each month. The employees were required forcibly to go through physical examination with their parents in annual routine physical examination. I feel very shocked. A company and a boss like this are very strong. Maybe, the employees in such a company do not merely want an ordinary work platform, because such mind and vision is unmatchable for a lot of enterprises.
Miss J, having worked in Tianfu for 8 years:
From getting the job non-lucidly to constant upgrading of qualities in all aspects and further to stepping into operation practice management gradually, 8 years has passed so quickly during which I felt fulfilled very much. Everybody needs a different platform. For a young people, a work platform is more important. In spare time of hard work, I also participate in some voluntary work within my power at all times. Donation for poor children also adds several vivacious impressions in my life walk……
Mr. C, cooperative merchant of Tianfu and brand principal in Chinese region:
When meeting for the first time with Mr. Huo Jinfu, president of Tianfu, I was filled with admiration for the dedication, professionality and modesty of him and his team. Anything in respect of inside and outside, interview form and content and the attention to details about cooperative operation is worthy of my learning very much. I think that the cooperative partner we need is just like this!
Ms. X, having worked in Tianfu for 10 years:
When being in a bookstore, I turned to a page freely. When reading the sentence "use 100% enthusiasm to do 1% things", I was deeply enlightened. I decided to buy that book at once and let it accompany me frequently. I also share what I have learned from that book with shopping guides and colleagues in work at any time.
Mr. G, having worked in Tianfu for 4 years:
Month after month, day after day, delivering goods after 8pm becomes something very common due to market opening hours. The belief to never abandon, give up is the biggest market guarantee. One time, it snowed heavily. In order to wait for the prescribed time for installing exhibition counters in a market in the evening, I sat asleep in office…...
Mr. Z, having worked in Tianfu for 3 years:
It is time to call for payment settlement at the end of a month again. Facing the colleagues of the team:……then what could I do? If there is no other way, I would bring a small stool to wait at the market office gate!
Ms. C, having worked in Tianfu for 6 years:
In traditional commercial environment, overtime, arranging exhibition at night due to market promotion is a very common thing. For this reason, I often feel guilty to my child. My child often waits for me in home to have dinner together. In case of business trip, such expectation would be more. Fortunately, my child has grown up gradually and understood slowly that people need to struggle and work for their targets and they need a good spirit of being patient and facing difficulties.
Ms. P, having worked in Tianfu for 10 years:
After multiple month-end Chinese traditional video trainings, everybody has different feelings about traditional virtues and values more or less. Once I chatted with a colleague and sighed with emotion: I was really happy for being able to know such good contents in such a good company. Especially for those with children, they can let their children know filial piety, thrifty and thanksgiving when they are young. How important these things are!
……
In an internal meeting taking Tenacity, Diligence, Generosity and Benevolence as the theme, Mr. Hou Jinfu identified the health philosophy of Tianfu:
The products operated by Tianfu are healthy, the operational and management behaviors of Tianfu are healthy, the contacts and external affairs are healthy and the life and work of Tianfu's people are healthy and happy.
At the same time, he pointed out the specific methods and elements to realize a healthy enterprise: put the law of "virtue first and money last, correspondence of virtue and money" into practice through seeking thorough understanding, being earnest in conduct, being sensible and kind, being innovative and efficient.
Healthy people are those aggressive, be able to face difficulties directly and striving for self realization with internal power. In marketing, there is a theory called Maslow "theory of needs" that everybody knows (the needs from low level to high level are respectively: physiological need, safety need, social contact need, esteem need and self realization need), in which the "self realization" is an ideal, healthy personality model proposed by Maslow. It is thought that self realization is a sign of maturity, an ideal stage or highest stage. People like this have distinctive personality characteristics——the motive of self realization comes from the internal needs of people, which is aggressively up and brave to tap creation potentials.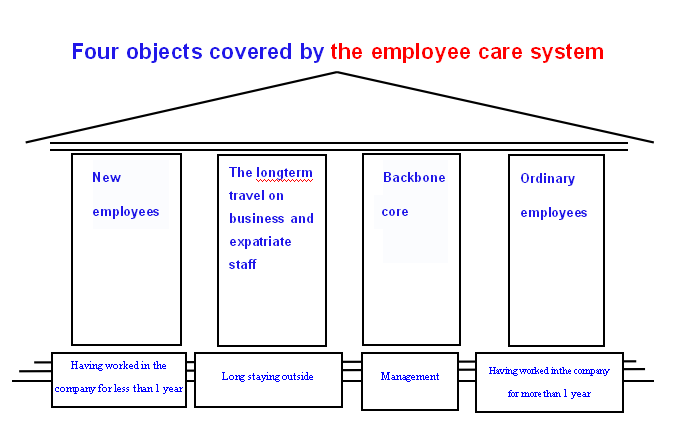 Contents of Humanistic Care and Traditional Culture Part of Tianfu (China) Corporation to be Put into Practice
I. Traditional education and cultivation
1. In the morning meeting, the business departments of all companies study and read such philosopher classic stories as Hardship is Life, Doing is Obtaining, etc.;
2. In month-end training time, arrange in a unified manner sage culture videos or Chinese learning program studies as compulsory contents for different places;
3. The healthy enterprise management department organizes to study relevant contents on Chinese learning or traditional culture jointly;
4. (For new employees) a proper opportunity is chosen to give an exam on credit as phased comparison and reference for individuals;
5. Observe the principle of faithfulness strictly to constrain and upgrade the degree of faith, for example, knowledge about relevant experience before joining in the company, checking against graduation certificate, etc.;
6. Embody Chinese traditional culture in external contacts (for example, such details as gifts for foreign customers, etc.);
7. Read books beneficial to general public for good karmas;
II. Upgrading of occupational attainments
1. Internal marketer exam and study (starting from 2007) has nearly 400 employees participating in exams cumulatively with a total satisfactory rate of 45%;
2. An internal trainer system has been established and is being perfected gradually;
3. Employees are encouraged to take exams for relevant national professional qualification certificates for their posts;
4. A rational incentive mechanism has been established and executed, bonus, benefit-based pay assessment executed;
5. Be involved in career planning for the employees of the company. A mechanism for promotion and lateral transfer for all posted has been established and executed;
6. 10 items of regulations on remuneration adjustment and variation by annual evaluation and assessment have been developed.
III. Humanistic welfare care
1. Greetings in such festivals as Double Ninth Festival, etc.;
2. Annual routine physical examination;
3. Greetings before any company employees gave birth (or before delivery);
4. Employees enjoy "filial piety" subsidy from the company on the month of birth (DOB is the "mother suffering date");
5. Employees with a child younger than 12 can go off work half day in advance on Children's Day (Jun. 1);
6. Employees enjoy such benefits as "five insurances and one fund" as regulated by national law;
7. Employees enjoy paid annual vacation, which is forced to finish. Employees can choose to have no external contact (mobile phone off) during vacation;
8. Employees enjoy regulated makeup day-offs and other legal vacation request;
9. In wedding anniversary, an employee can go off work ahead of schedule;
10. Give greetings to newly married employees;
11. Employees enjoy company subsidies after passing internal job title exam and for relevant state-regulated education backgrounds, job titles;
12. Employees enjoy the seniority pay benefit of the company;
13. Provide allowance for residing outside depending on city level (first line and second line);
14. Express solicitude to those in high-temperature and special environments;
15. Enjoy movie tickets by phases;
16. Enjoy training right, training system and trainer subsidy, etc.
17. Enjoy rehiring arrangement after retirement, etc.
IV. Participation in public welfare
1. The company establishes president rewarding fund (including such uses as incentive, public welfare, etc.), employee public welfare fund;
2. Those enjoying car subsidy are required to donate to such charity organizations as One Fund, etc. for corresponding amount on monthly basis.